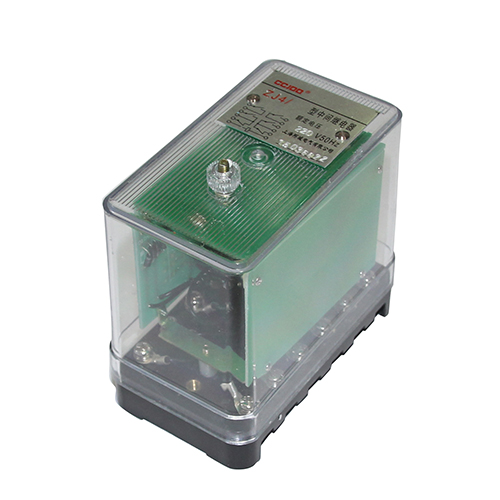 1 use
Zj4 intermediate relay is used in AC control circuit, as the main protective relays to expand the scope of control, or to improve the capacity of contact.
The 2 principle, structure and characteristics
Using the principle of electromagnetic relay. Shell structure of the JK-11K, h, Q shell, the basic form for JK-11K (after the embedded wires, mounting accessories can be realized JK-11H (convex type after wiring), JK-11Q (convex type front wiring), order shall specify, if not specified according to the basic form of delivery.
3 technical data
Technical data

Rated voltage

100,1110,127,220V(5Hz)

Contact form

2 close 2 conversion

Contact capacity(VA)

Connect:1000

To break off:450

The action time

≤0.05s

Power waste

Rated voltage≤6VA

Life

10 Million times

Weight

0.6Kg
Contact capacity: no more than 250V voltage, current does not exceed 5, the time constant for 5 + 0.75ms DC sense circuit load, product output contact breaking capacity is 50W. The output contacts in the above specified load conditions, the product can act reliably and return 5 * 104 times. The output current is 5A connected to allow long-term contact.
Dielectric strength: product of each conductive terminal connected to, on the exposed uncharged metal part or between the shell and can bear 2000V (RMS) 50Hz AC voltage which lasted 1 minute test without dielectric breakdown or flashover phenomenon.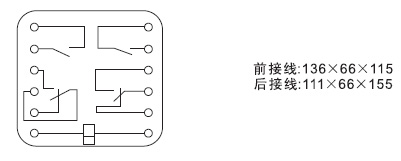 5.. Ordering
Orders should be specified:
Name and type A. relay;
B. installation: after convex type wiring or convex type front wiring;
C. rated voltage;
D. orders;
Ex E. address.